BOOKINGS ARE OPEN 4 TIMES A YEAR. ON THOSE DAYS SEND AN EMAIL TO
AGNES@ZURSCHWARZENHAND.COM  ARMIN@ZURSCHWARZENHAND.COM
WE WILL TRY TO REPLY AND BOOK YOU IN WITHIN A FEW DAYS.
IF YOU HAVE A GENERAL QUESTION PLEASE READ OUR FAQ.
IF YOU STILL HAVE ANY OPEN QUESTIONS PLEASE READ IT AGAIN (OR SEND US AN EMAIL)
WE ARE PRETTY LUCKY TO GET MORE REQUESTS THEN WE HAVE OPEN APPOINTMENTS, SO PLEASE DON´T BE UPSET IF
THIS TIME IT DIDN´T WORK OUT.
THIS CAN HAPPEN IF YOUR PREFERRED STYLE DIDN´T FIT INTO THE ARTIST´S STYLE OR THERE ARE NO OPEN APPOINTMENTS LEFT.

FOLLOWING INFORMATION HAS TO BE INCLUDED IN YOUR REQUEST:
DESCRIBE YOUR DESIGN/IDEA AND INCLUDE REFERENCE PHOTOS IF YOU HAVE ANY (WE DO NOT COPY ALREADY EXISTING TATTOOS)
THEN THERE IS THE QUESTION OF HOW YOU WANT YOUR TATTOO TO LOOK. THIS CONCERNS THE STYLE WE TATTOO IT IN. PLEASE ADD A FEW EXAMPLES OF OUR WORK THAT YOU LIKE BEST.

 

PLACEMENT (WITH PICTURE) AND APPROXIMATE SIZE IN CM.
DO YOU HAVE CERTAIN WEEKDAYS OR A PERIOD OF TIME THAT WORKS BEST FOR YOU?
WILL THIS BE YOUR FIRST TATTOO?
DO YOU HAVE A CERTAIN BUDGET THAT SHOULD NOT BE EXCEEDED?
NAME, PHONE NUMBER, BIRTHDATE (WE ONLY TATTOO STARTING AT THE AGE OF 18, PLEASE BRING ID



IT IS NOT 'FIRST COME – FIRST SERVE' SO PLEASE TAKE YOUR TIME WRITING THE EMAIL AND MAKE SURE YOU INCLUDE ALL OF THE ABOVE MENTIONED INFORMATION.

WE ARE LOOKING FORWARD TO YOUR IDEAS!
UM EINEN TERMIN ZU VEREINBAREN, SCHICK UNS BITTE AN UNSEREN BOOKING TAGEN EINE EMAIL AN 
AGNES@ZURSCHWARZENHAND.COM
ARMIN@ZURSCHWARZENHAND.COM
FALLS DU EINE GENERELLE FRAGE HAST LIES DIR BITTE ZUERST DIE FAQ DURCH. WENN DU DANACH NOCH IMMER EINE OFFENE FRAGE HAST, LIES SIE DIR NOCHMALS DURCH
(ODER SENDE UNS EINE EMAIL).
WIR HABEN DAS GROSSE GLÜCK, MEHR ANFRAGEN ZU BEKOMMEN ALS WIR VERBUCHEN KÖNNEN, ALSO SEI UNS BITTE NICHT BÖSE WENN DEIN DESIGN DIESMAL NICHT DRAN KOMMT. DAS KÖNNTE ENTWEDER PASSIEREN WEIL ES NICHT IN DAS SPEZIALGEBIET UNSERER ARTISTS FÄLLT, ODER DEIN ARTIST GERADE KEINE WEITEREN TERMINE FREI HAT.

FOLGENDE PUNKTE MÜSSEN IN EURER ANFRAGE ENTHALTEN SEIN:
IDEEN/WUNSCHMOTIV IN WORTEN ERKLÄRT UND FALLS VORHANDEN BEISPIELFOTOS (WIR MACHEN KEINE KOPIEN VON TÄTOWIERUNGEN)
DANN GIBT ES NOCH DIE FRAGE NACH DEM "WIE?". HIER GEHT ES DARUM, IN WELCHEM STIL ES AUSGEFÜHRT WERDEN SOLL. FÜGE AM BESTEN BILDER HINZU DIE DIR VON UNSEREN ARBEITEN BESONDERS GEFALLEN. 
KÖRPERSTELLE (MIT FOTO) UND UNGEFÄHRE GRÖSSE IN CM.

 

HAST DU EINEN ZEITRAUM ODER WOCHENTAG DER FÜR DICH IDEAL WÄRE?
IST ES DEIN ERSTES TATTOO?
HAST DU EIN BESTIMMTES BUDGET DAS NICHT ÜBERSCHRITTEN WERDEN SOLL?

 

NAME, TELEFONNUMMER UND GEBURTSDATUM
(WIR TÄTOWIEREN ERST AB 18, BITTE LICHTBILDAUSWEIS MITNEHMEN.



ES IST KEIN 'FIRST COME – FIRST SERVE' PRINZIP, ALSO LASST EUCH BITTE ZEIT BEIM VERFASSEN DER EMAIL UND SCHAUT DASS ALLES VOLLSTÄNDIG IST. 

WIR FREUEN UNS AUF EURE IDEEN!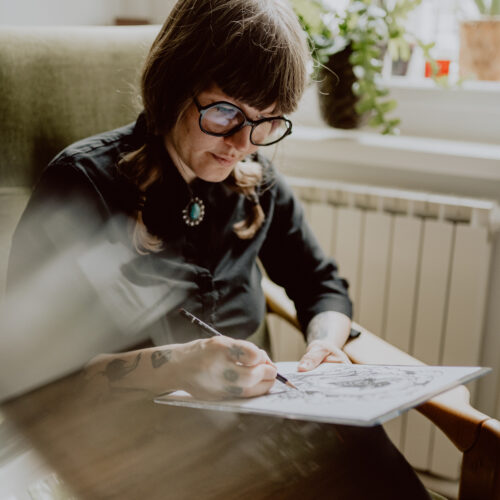 AGNES@ZURSCHWARZENHAND.COM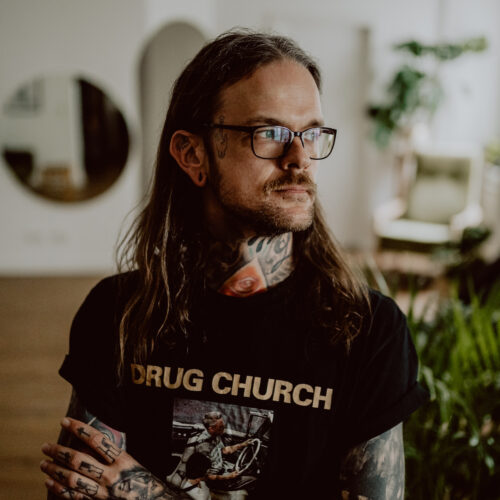 ARMIN@ZURSCHWARZENHAND.COM
ONLY BY APPOINTMENT/
NUR NACH TERMINVEREINBARUNG